All international students studying in the USA must have an F-1 Student Visa. Transworld Schools is authorized by Federal Law to issue a Certificate of Eligibility for the I-20 Form for the F-1 Student Visa. Transworld provides a personal admissions service for all students. If you have any specific visa or travel related questions or concerns, please email us.
If you wish to transfer into Transworld from another program, please contact us for a Transfer Form. If you wish to change your status to F-1, we can assist you with filing the application.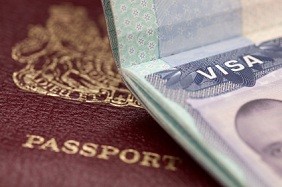 Where to Start
Submit a completed Transworld Application Form for ESL or TESOL Training
Pay the application fee and course tuition
Provide evidence that you have sufficient funds to cover your full course of study plus living expenses while enrolled in your Transworld program (Tuition plus living costs of a minimum of $1000 for each month of study)
Qualifying for a Student Visa
Once Transworld has issued you with a Certificate of Eligibility/I-20 form, you will need to make an appointment with the American Embassy or Consulate in your country of residence. Although it is possible to apply for a visa in another country, the visa application process is usually easier in your country of residence. You will need to schedule sufficient time to apply for your visa before leaving your country. All applicants should be prepared to provide pertinent documents such as academic records, financial information and personal background information when being interviewed by the consulate.
When You Arrive in the USA
When you arrive in the USA (at the airport or border), you must show your I-20 Form to the Immigration Officer. Immigration will stamp your I-20 and staple an I-94 form (Arrival-Departure Record) into your passport. You will need to bring these documents to Transworld on your first day. The Admissions Officer will make copies of them for your student file.
Remember, your student visa requires that you study not less than 18 hours per week. This means that you need to maintain good attendance. If you are unable to attend a class for any reason or have any immigration questions, you should inform the Transworld staff.